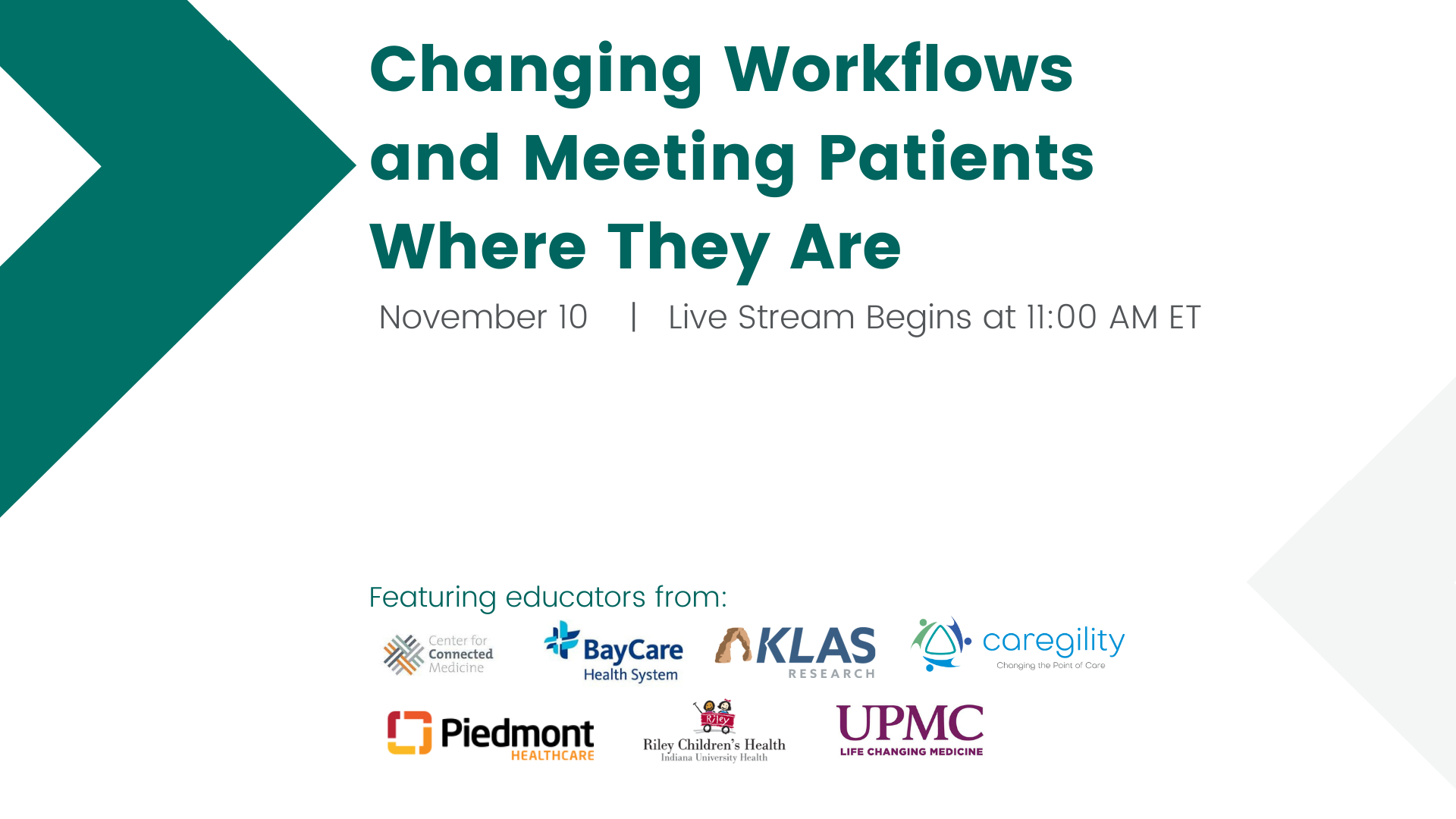 Like other challenges in healthcare, throwing technology at a new strategic imperative is only a small part of the solution. The COVID-19 pandemic exposed consumers and providers alike to technologies that met the needs of both constituencies, highlighting the rising importance of customer service. This ties directly into the extent to which healthcare organizations are making use of the capabilities of patient engagement platforms – even though these platforms have a wide range of functions, some capabilities remain underused, even though patients say they want access to expanded functionality. Other trends, such as value-based care and remote patient monitoring, point to the need to provide patient-centric strategies that are not solely focused on reimbursement. Episode 3 answers these questions.
What technologies are surging in popularity after the pandemic?

How has the pandemic changed the ways patients engage in their own care?

How can organizations make the cultural and process shifts necessary to become


customer focused?



---
Schedule
11:00 AM ET | Enduring Technologies and Changing Processes
Join Ed and Adam as they discuss the technologies that have allowed caregivers to deliver better care experiences through the pandemic and which technologies providers need to keep their eyes on in the future to deliver a better patient experience.
12:00 PM ET | Connecting Care for Patients Everywhere
The COVID-19 pandemic accelerated the growth of telehealth and virtual care programs for patients and clinicians alike. Novel clinical use cases and breakthrough innovations continuously evolved to confront serious challenges as the crisis unfolded, including staff shortages, overloaded make-shift ICUs, and PPE conservation. Chronically ill patients had to learn new digital engagement tools to keep in contact with their providers. Physicians became proficient at video conferencing and remote consultations to keep their practices going. Now that Pandora's Box is open, it's time to take stock and consider what comes next. Undoubtedly, telehealth is here to stay. It also seems clear that, in our rapidly changing modern world, we are just beginning to imagine how telehealth will usher in a new era of seamless, hybrid care. One that optimizes the value of in-person and remote encounters and leads to better patient experiences.
Join Mike Brandofino, President and Chief Operating Officer at Caregility, and Josh Sol, Administrative Director of Ambulatory Clinical Systems at Houston Methodist, for a lively discussion about what the pandemic taught us about telehealth and how to leverage our learnings. Caregility received the 2021 Best in KLAS award for Virtual Care Platforms (non-EMR).

Session organized in partnership with:

12:30 PM ET | The Next Chapter for Telehealth at Piedmont Healthcare
Join Lacy Knight, Chief Health Information Officer at Piedmont Health, as he shares the health system's journey in launching a telehealth platform, and now how they are taking further steps to improve patient experience by creating continuity between inpatient and virtual patient experiences.
1:15 - 2:00 PM ET | Telehealth's Role in Post-Pandemic Patient Engagement
It's been nearly a year since many hospitals have been able to resume non-emergency care, which were halted because of resource demands of treating COVID-19 cases and the use of telehealth for patient visits appears to be leveling off at 20% or less of all appointments, according to Center for Connected Medicine (CCM) research. Despite lower post-pandemic telemedicine volumes at many health systems, the CCM found that provider organizations are looking to expand telehealth services, with chronic care management, behavioral health, and urgent care as the top three areas considered for expansion. Further, the research found that patient access to technology and broadband were cited among the top challenges to advancing the use of virtual care. With these key findings in mind, this session will focus on the following questions:
Where does telehealth fit within the care continuum at health systems as the emergency need for virtual care has declined?

How did the pandemic change the ways in which patients engage in their care? And will those changes be permanent?

What technologies are gaining in use and popularity?

What is the role of health systems in bridging technology gaps for patients?
Following a brief introduction of the CCM and its research, Alex Nixon will moderate a discussion on the above questions with two health system experts, potentially leaving several minutes at the end for audience Q&A.



Guest Host
---
The HDM KLASroom is made possible by generous contributions from:

---
Interested in participating in the series as a faculty member or sponsor? Contact us.