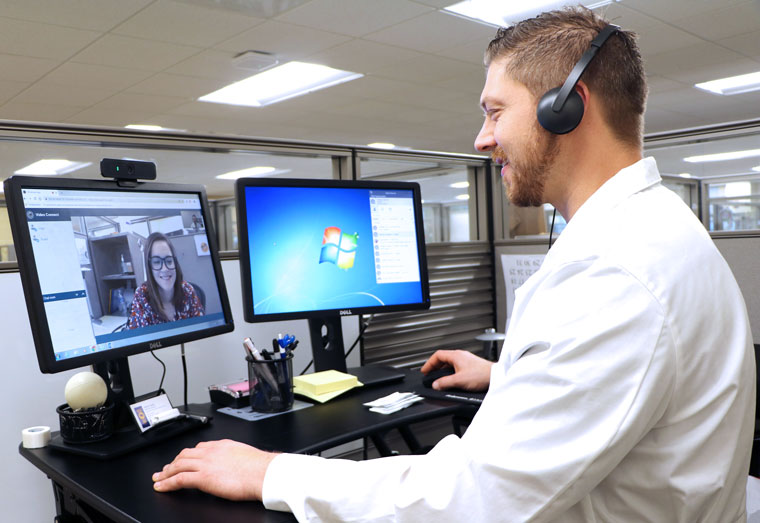 The Veterans Administration, still struggling with the first go-live of its new Cerner EHR system, has opted to hold off further deployment and revise its rollout strategy.
VA awarded Cerner Corporation a sole-source $10 billion contract in May 2018 to replace VA's existing legacy EHR system, VistA, with Center's commercial off-the-shelf system, Cerner Millennium. Implementation was slated to be rolled out over 10 years and scheduled to end in 2028.
However, VA's initiative, called the Electronic Health Record Modernization (EHRM) program, has been beset by logistics and cost issues. The first deployment, at Mann-Grandstaff VA Medical Center in Spokane, Washington in October 2020 –originally scheduled for March 2020 --- has been plagued by problems, including prescription errors and glitches in the patient portal.
VA Secretary Denis McDonough ordered a 12-week strategic review of the EHRM program in this past March.
In a hearing before the Senate Committee of Veterans Affairs in July, McDonough reported that the strategic review illuminated myriad issues, such as patient safety, productivity, governance and management, cost, scheduling, performance, testing, data and training.
While he acknowledged that any EHR implementation is intricate, complicated and difficult, and a first implementation during a global pandemic was "unprecedented," he announced in his testimony that VA is "reimagining our approach" to EHRM.
The VA will move from its original regional deployment plan to an enterprise-wide model and delay its rollout schedule. It also will pursue a technical-only deployment of Cerner technology at previously planned sites; improve organizational structure, governance and training; accelerate technical infrastructure upgrades; and conduct enterprise current state reviews.
"We still have work to do," he noted.
Concerns with the EHRM program are not new. In February 2021, the Government Accountability Office issued a report recommending that the VA postpone further deployment until existing critical and severe test findings are appropriately addressed, or else risk that the system won't work as intended. The VA concurred with the need to address the testing findings, but at the time opted to continue to launch the new EHR as planned.
The VA's Office of Inspector General (OIG) has also revealed problems with the EHRM program, issuing five reports between April 2020 and July 2021. David Chase, Deputy Inspector General for the OIG, reported at a hearing July 21 of the House Subcommittee of Technology Modernization that the OIG had found, among other things, unreliable and incomplete cost estimates, inadequate reporting affecting transparency to Congress, and "stovepipe" governance and decision making that doesn't appropriately engage Veterans Health Administration end users of the EHR system. For instance, the cost estimates reported to Congress didn't include the costs for certain upgrades, thus underreporting costs by almost $2.5 billion.
At the July 21 hearing, ranking member Congressman Matt Rosendale (R-MT) applauded the decision to pause the EHRM program and expressed hope that it stays on pause until there's tangible progress, stating "until the Cerner system is safe and fully functional in Spokane it should not be rolled out anywhere else." He also noted that he's not interested in "shoveling" more money into a "flawed program" and suggested that if headway can't be made in Spokane, then perhaps the software isn't any good, or at least not good for VA.
Brian Sandager, senior vice president and general manager of Cerner Government Services, stated in written testimony submitted to the same hearing that many EHR implementations stall because of lack of governance, clarity and other issues, and since the go-live in Spokane, Cerner has made nearly 800 changes.
"Cerner takes our responsibility to Veterans, taxpayers and our congressional stakeholders to solve these challenges seriously and we remain committed to working with VA on the path forward outlined in their review findings," he said.
A VA spokesperson confirmed to Health Data Management that it is "committed to the Cerner Millennium solution."
Some question this decision. Edward Meagher, who served for seven years as the VA's Deputy Assistant Secretary and Deputy CIO, worries that Millennium, which is also being deployed by the Department of Defense (DOD), may not be able to handle the load.
"It's a cloud implementation of a 20-year-old software system. All VA facilities and clinics and My HealtheVet plus all of DOD's facilities and TRICARE will have to hit this single database, which has never been modeled. Cerner can't do what needs to be done. It's a failure in the making," he said.
It's also unclear how VA's changes will affect the project or whether they'll impact other Cerner implementations. Cerner has not responded to requests for comment.
However, the problem may not lie with Cerner. Roger Baker, VA's Assistant Secretary for Information and Technology and CIO from 2009 to 2013 believes the issue is more internal to VA.
"VA has a huge change management problem. They have fine-tuned their local medical processes to do exactly what they believe best serves veterans. Their EHR [VistA] is coded to those processes. It's not going to be easy to replace software that the user wants and replace it with one the central office wants," he said.